Artist and Educator, Kristi Halva, combines stain glass, ceramics and mirror to on-site installations and custom commissioned artwork.
Over the past 12 years, she has designed, created and facilitated hundreds of community projects, fundraising events, and custom commissions.
Kristi was a part of the ongoing educational series on Alcatraz Island through the Golden Gate National Conservancy with proceeds going directly to help support the Flora and Fauna on the Island.
Kristi has donated 100s of hours to help support on-going education and travel abroad programs through the local schools.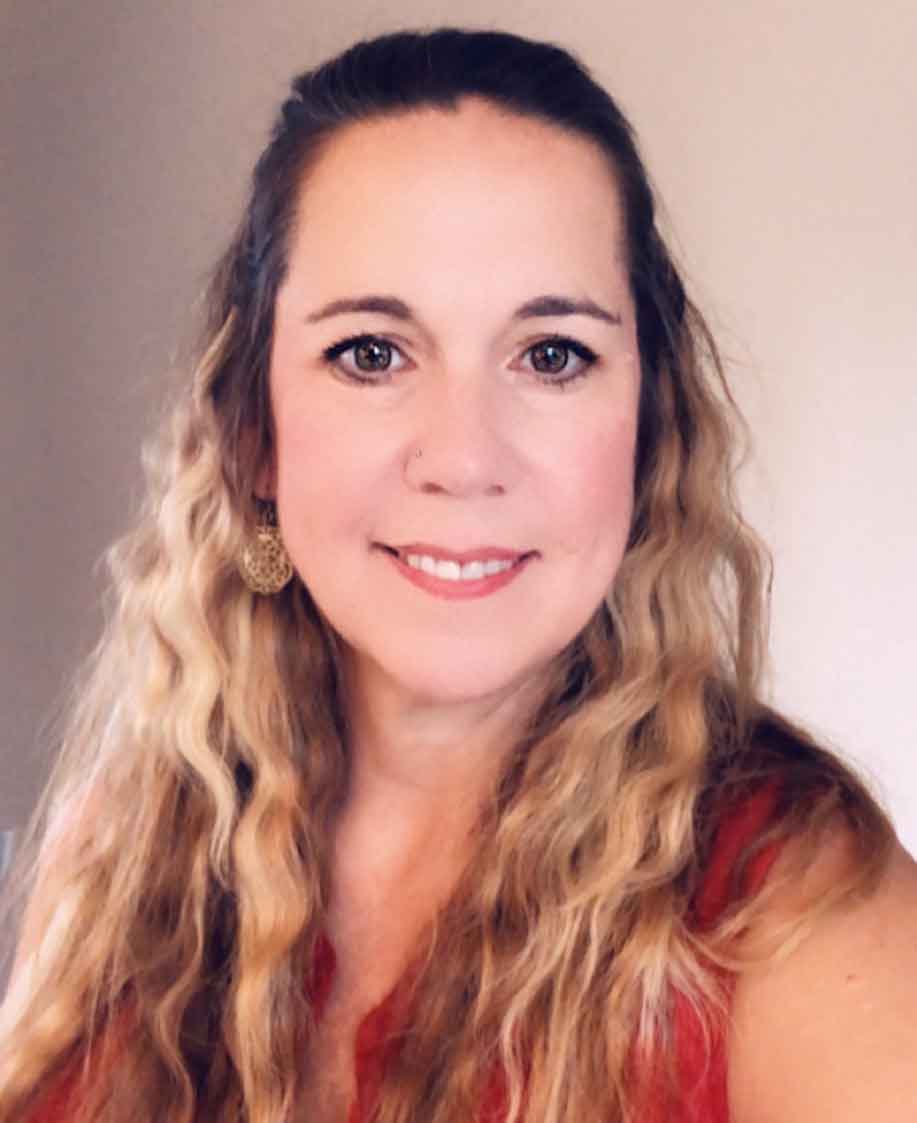 Artist, Kristi Halva, Telling Her Story
I love color…wherever I'm at the colors around me seem to call out. Driving down the road on a gray winter afternoon the green grass and the black birds flying, just pop out at me. Walking through a department store, the brightest most fantastical colors shout my name. Stained glass just seemed to be a natural attraction with a palate of colors that seem to be infinite.
I have always been a tinkerer. Drawing and doodling on anything and everything. In high school, I had the opportunity to take some amazing art classes from some very talented teachers. This just continued to inspire and develop my skill set and confidence. In my room at that time I created a huge black tree painted across a sunset sky with acrylic paint, the biggest green eye that seemed to peer into my soul with a million colorful markers and my favorite was a big hot sun painted across the door to my room. My artistic spirit was given free creative control by my family. Always a new sketch pad or set of colored pencils under the Christmas tree.
In college, I took every art history class the local university had to offer, taking in every beautiful work of art and traveling through ages with the masters. My educational path did not lead me to a career in a traditional artist related profession but into healthcare. It's amazing but there is so much opportunity for creativity in the care of the human body and in nurturing people.
I found my way back to a more traditional medium over the past 2 decades. That traditional medium came in the form of Stain Glass Mosaics. I had a big idea that lead to some creative trade and my website and logo were borne. Lots of practice, classes and an endless amount of band aides have brought me to a place where I can help to inspire others to create beauty in the world.
I've had the opportunity to create public and private works of mosaic art. My pioneering spirit and some good networking created an opportunity to be the first ever mosaic artist to host classes on Alcatraz. Amidst the flora and fauna of the island, in areas of the penitentiary not often traveled, 100s of newly developing mosaic artists began their journey. Not only on Alcatraz Island, but from the valley to the ocean, I have students from age 5 to 105.
 My philosophy is one of mindfulness and intention. Seeking out opportunities and watching for new adventures to come my way.
"We are Mosaics, Pieces of Love, History, Stars–Glued Together with Magic, Music and Words."
Anita Krizzan