Everything you need to create your own beautiful stained-glass mosaic art from the comforts of your own home. 
This is an amazing mosaic kit geared for the beginner or more advanced mosaic artist. I have worked hard to create a completely custom mosaic masterpiece, anticipating what the outcome could look like as I create. No tools are necessary. Everything you need is in a safely packaged box, delivered right to your front door. There is a perfect amount of grout, glass and glue to complete your piece. Check out this short movie to see how fun creating a mosaic can be.

During this season of sheltering in place, these DIY kits are fun for socially distanced gatherings, for your home decorating ideas, and as gifts for family and friends. Why waste money by purchasing each supply separately off of Amazon when you can support working artists by purchasing a kit that includes everything you need with one click. 
My available DIY mosaic kits will change seasonally. See below for the available kits I have created for this Fall. No two kits are the same.
DIY Mosaic Kit Details:
Size of finished piece:


10×10 inch

Supplies included:
The Mosaic Kit includes Grout, Adhesive, Glass Mosaic Tiles, 10×10 inch Medium Density Fiberboard and a Custom Designed theme as well as easy to follow Mosaic Instructions.
Pricing and shipping info:
Standard Kits is $50 and Custom Kit price will vary depending on complexity of the design and size. Shipping cost is $10. Optional pick-up for locals living in the Stockton, CA area.

See the gallery of many of the kits that have been created from the central valley to the coast and from California to Florida on Instagram.
Available DIY Mosaic Kits
$50 each
EXAMPLE FINSIHED DIY MOSAIC KIT AND OPEN BOX.
COLORS AND SHAPES WILL VARY KIT FROM KIT TO GIVE ROOM FOR CREATIVE FREEDOM.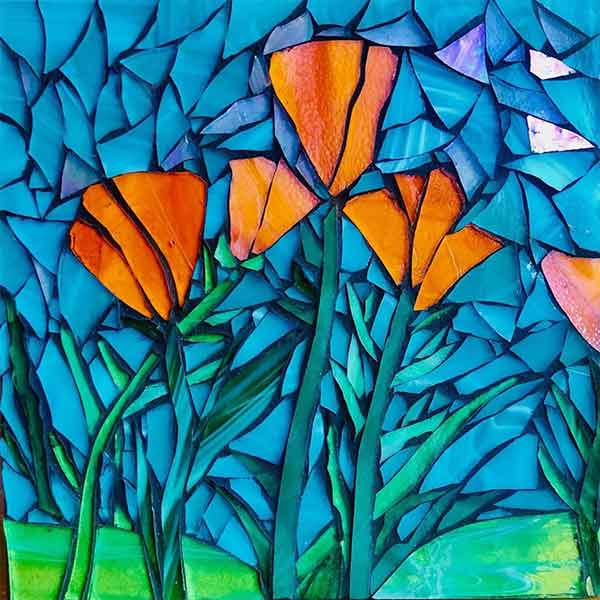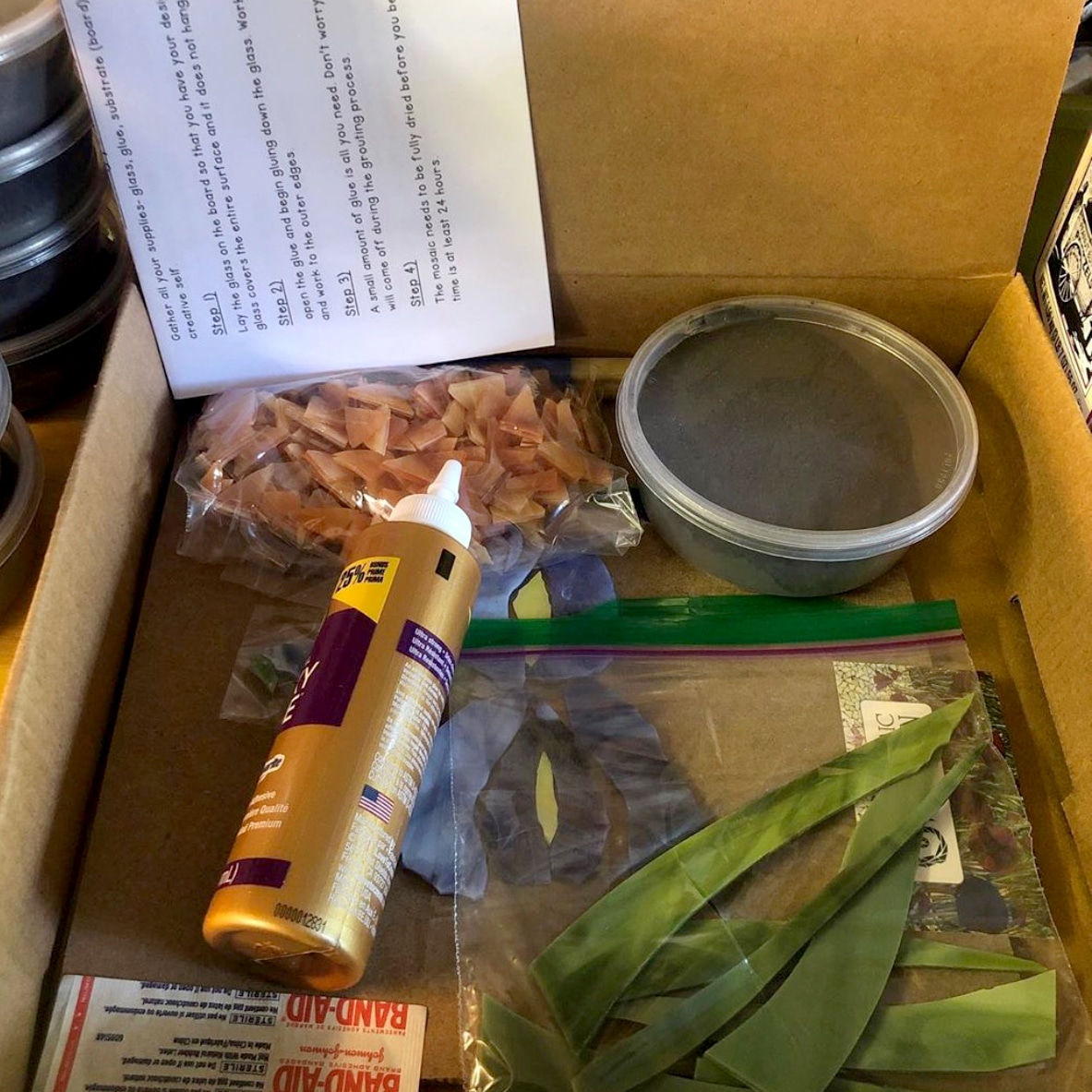 See how easy a DIY Mosaic Kit is to create!
View Gallery of Community DIY Mosaic Kits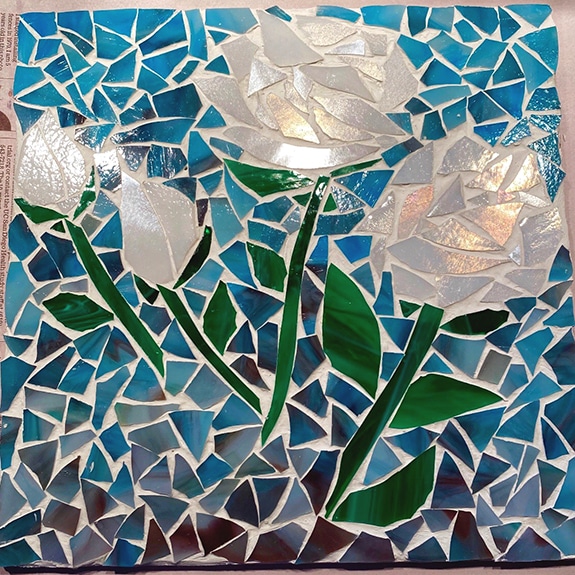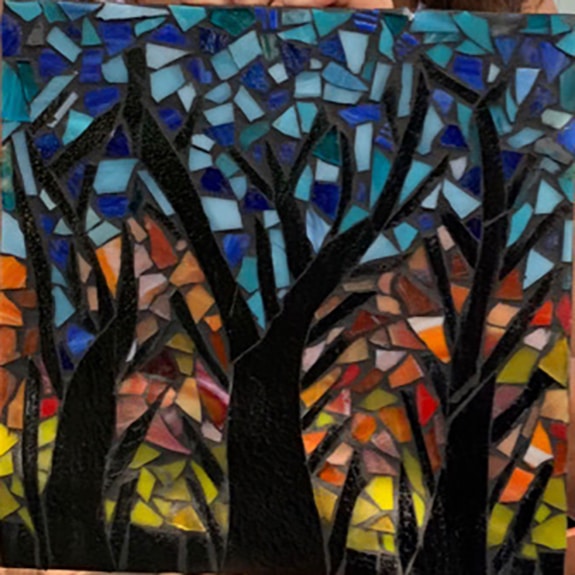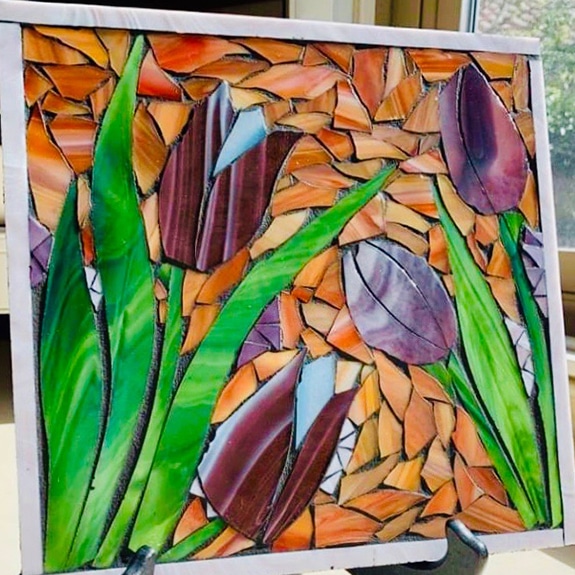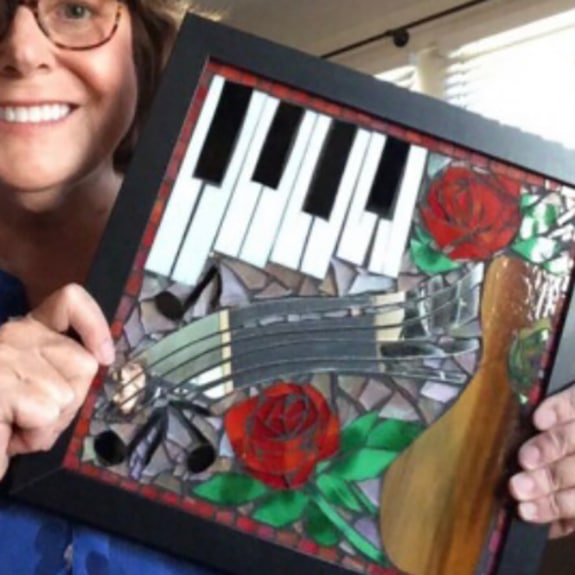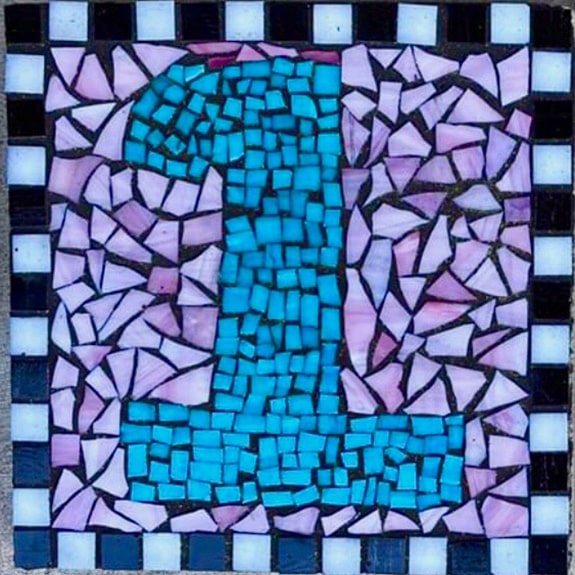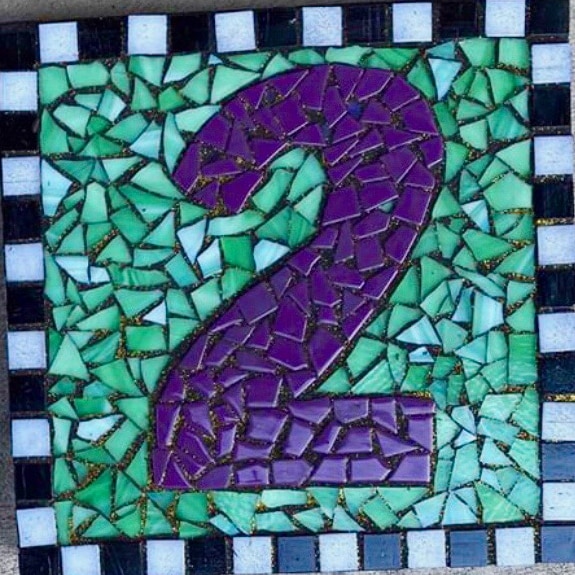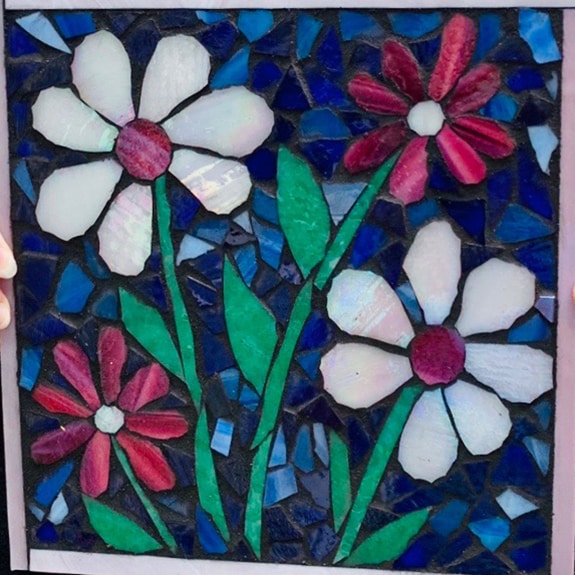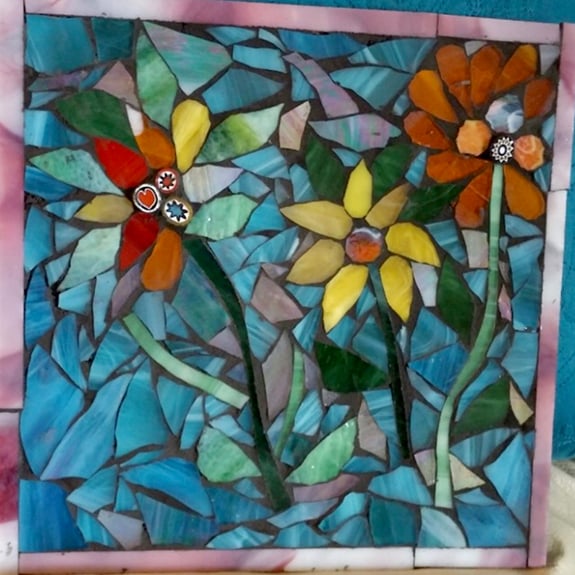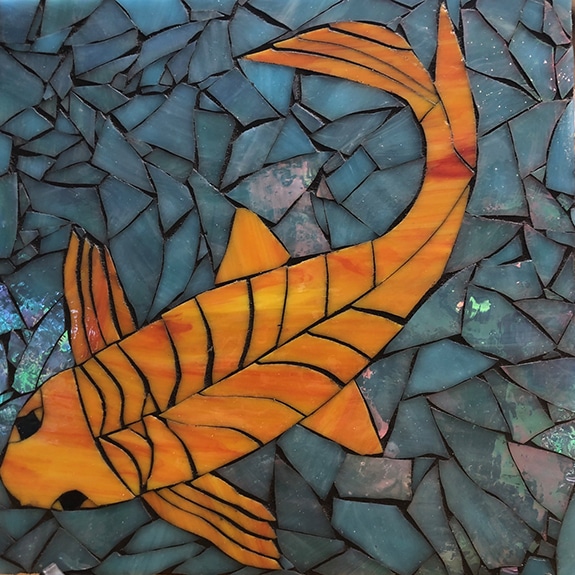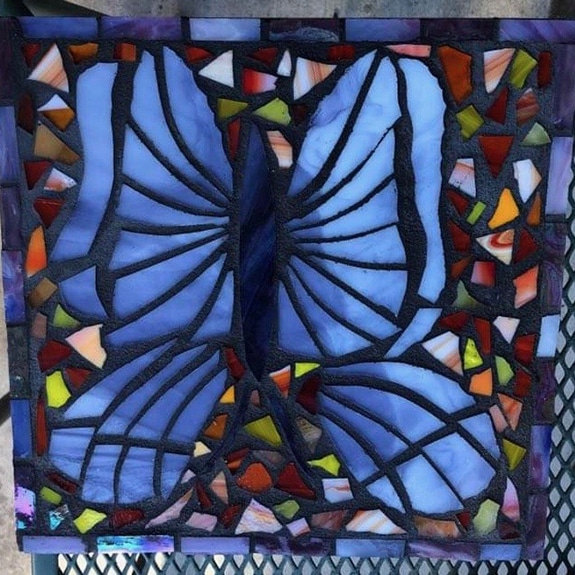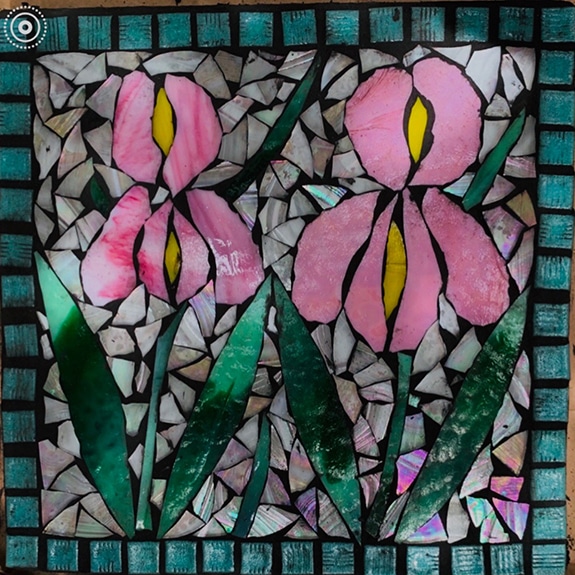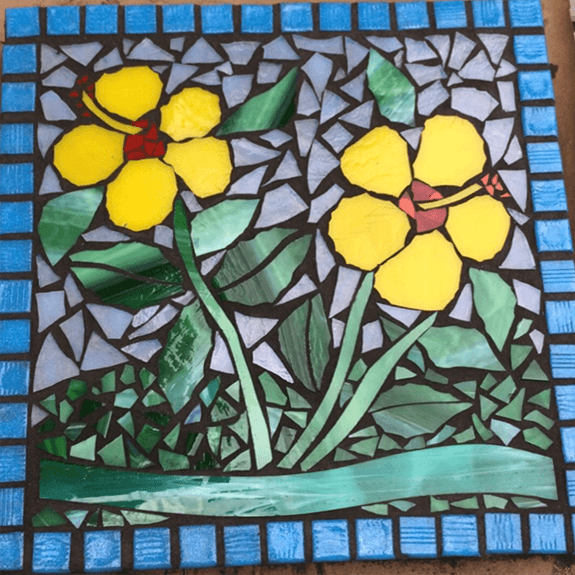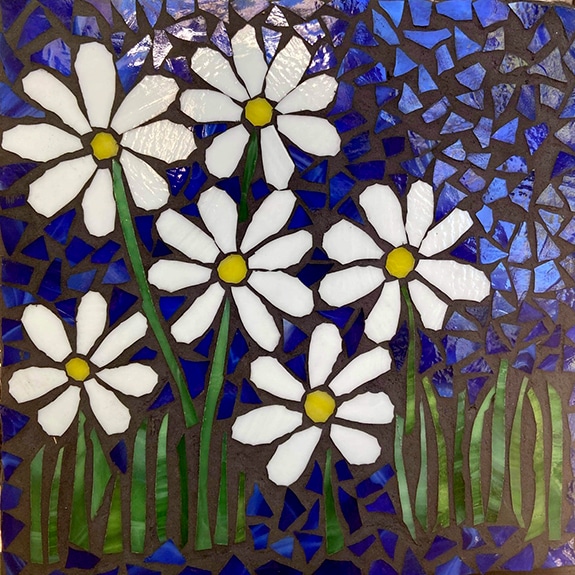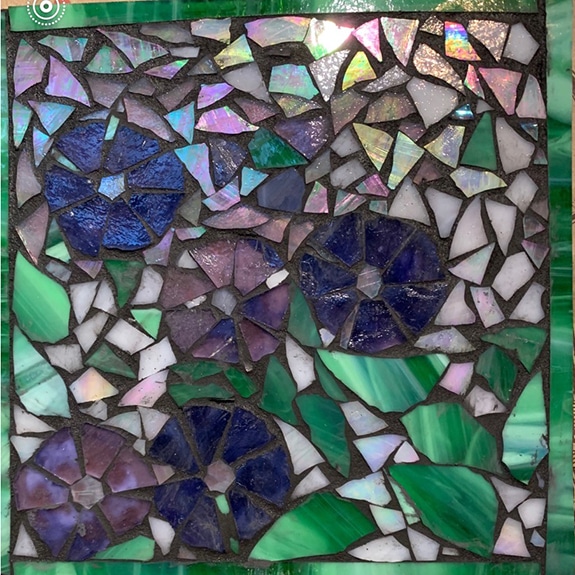 Interested in a custom kit?
The colors of the custom theme, background and border glass will vary in color. You can choose from the kit theme options below or send me a message with your design idea and the basic color palate. I will get back to you with custom pricing. Or sign up below to receive updates when new kits become available.